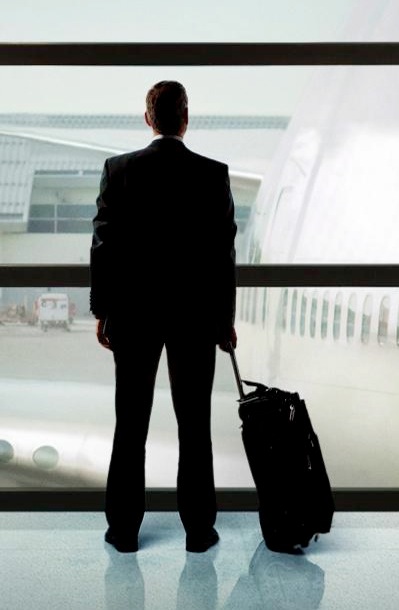 My Go Bag
2011-12-13
by Richard White
A "Go Bag" is that bag you keep by the door, and grab on the way out in case of emergency, disaster, etc. Spies might keep weapons and a passport for a new identity in their Go Bag, a pregnant woman might keep a change of clothes and a flashlight in her Go Bag… you get the idea. Some urban "warriors" (commuters, really), looking to pump up their street cred, have adopted the Go Bag term for their own use, and use it to refer to any daypack or shoulder bag that contains essential items for a day in the wild: in the car, on the bus, at work.
So what's in your Go Bag? What do you find essential for your day in the classroom, as a teacher, as a technologist?
People tend to fall into two camps in this matter: some adopt a "everything but the kitchen sink" attitude with an eye towards hauling around everything from multiple power supplies, screwdriver sets, and water purification tablets—because you never know when you might need to purify some water, right?—and others go for the fast-and-light approach, carrying a minimum of gear and hoping that any unplanned for emergencies will be resolved by relying on the kindness of strangers.
Me, I tend to go fast-and-light.
I think it started when I was preparing to move to France for an extended period of time. I would only be carrying a single bag for the trip, so space was at a premium, and I made some difficult decisions about what to carry. Since then, I've embraced carrying a minimum of gear in my travels, including my commute to and from work.
So without further ado, here's my list, with comments. Trust me, this is going to take long.
Daypack
My personal favorite right now is a Mountain Tools Stealth pack, 21.3 Liters worth of black ballistic cloth badness. It's a simple, one-compartment, zip-open number, and so slim it'll make you wonder how you're going to fit all your stuff into it. Surprise answer: you can't. You'll have to pare down your essentials a bit, eh?
Wallet bag
I have a very thin wallet—just driver's license, credit card, ATM card, and health care info—but even so I don't ordinarily carry it in my jeans. I keep the wallet in a zippered pouch that also holds a ballpoint pen, and contacts solution. The pouch just keeps these other items from rattling around too much in the pack.
Sunglasses
Laptop
Of course. The 15″ MacBook Pro that I use for just about everything slips into a snug Waterfield Designs Laptop Sleeve Case (sfbags.com), which itself slips nicely into the pack.
Cellphone
It's often in my pocket, but sometimes it'll be in here.
Keys
Clipped to a carabiner attached to the top of the pack.
Papers
The day's paperwork is nicely contained and protected by a thin plastic folder.
That's it.
Seriously.
What more do you need?
Okay, okay, the bag's not full yet, and maybe the weather's looking a little shaky for the next couple of days. You can add:
Umbrella
… and/or a light sweater or jacket
Power brick
for laptop
USB cable
to charge the phone with the laptop.
PowerBar?
Swiss army knife?
Bottle of water?
Yeah, sure you can bring all those things. Just don't start getting carried away, right? Fast-and-light is the way to go.
"What do you have in your backpack?"
– Ryan Bingham in "Up in the Air"